Welcome To
Technical Service Company in Dubai
WE WORK TO A HIGHER STANDARD
Technical Services in Dubai, we relentlessly pursue the highest standards in all type of maintenance, repair, and cleaning services with customized programs designed to meet our customer needs, whether for daily, nightly or one-time service in Dubai. For us, good isn't the right representation of work. We keep perfection with high-quality standards as our only key parameter.
We want our clients to enjoy greater services at less hassle with our technical services company in Dubai, whether they are small businesses or big companies with multiple locations in Dubai. Here are the parameters which define us and make your search and booking easier:
Online Appointment
We make things easier for you. Our online portal is easy and allows you to book an appointment in mere seconds.
Certified Staff Cleaners
Our technical staff is certified, well trained, and professional. You will enjoy the comfort and quality of service.
Competitive Prices
We offer competitive charges then the market of Dubai. You will find better service and price at Technical Services company Dubai.
Dedicated Customer Support
Our customer support is available to cater to your needs 24/7. This means you can call and feel at home.
Technical Service Company value
Technical Repairing Services Company in Dubai, is formed on the pretext of our own experiences. We are not that old, but without making to seem more important than it really is, we share some of our experiences. We will be committing to offer you maintenance, repair, and technical services that will be transparent and delightful. Our staffs are fully equipped team of professional and well knowledge of handle the local atmosphere challenges.
Sandstorm in Dubai is common and very difficult to work during this hazard, but you can find out, Technical Service Company staff in field. Their safety is our priority and it has make sure they have loaded with all safety equipment before go in field works. Technical Services Company follow all the set rules by local government and comply the standard to satisfy clients/customers.    
The services we offer, covered into six major categories:
Why Choose Technical Service Company?
Walk through the reviews our clients have posted. There are reasons why they choose us…
MEP Mechanical, Electrical, Plumbing:
Technical Services Company in Dubai, is providing Mechanical, Electrical, Plumbing (MEP) services in all over Dubai.
Technical Services Company in Dubai, is committed to the work and keeps raising the bar high of providing quality services.
Heating, ventilation, Air conditioning (HVAC) services:
Our list of residential clients is always extending and is a major source of recommendations. We have a separate division to handle Heating, ventilation, and air conditioning (HVAC) services.
  Our recognition is our loyalty in work we do along with professional attitude.
Call us now for residential, commercial & industrial areas in Dubai and throughout UAE.
I've used Technical Services because of their excellent quality of workmanship and their reliability is 100%. Staffs are fabulous and friendly. No job is too big or too small. Highly recommend them to all.
Technical Head
Lime tree café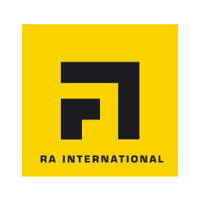 We hired them for Gypsum, Aluminum, Glass and fit out work for our office in Dubai. They are very professional and they deliver exactly what they committed for Appreciated 🙂
Manager
R.A International Dubai
They provide us Décor and Carpentry services for our office held in JBR beach. Best quality services i have ever get in Dubai. Team is friendly and cooperative, highly recommended to all.
Travel Agent
Mohsin Bin Waleed
The engineer was very well mannered and was a pleasure to talk to one of the best maintenance service provider in Dubai,UAE. Would recommend and will be using again. keep it the good work.
PR Manager
Sarah Mills
Our valued
Clients
We are very glad to introduce ourselves as the BEST repair, maintenance, and technical services company in Dubai. 10 years ago, we have grown to be a successful name for quality services. And our partners are proof of our work!