Technical Service Company in Dubai
Best Technical Service!
Technical Services Company in Dubai. We offer, all kinds of maintenance, repair and cleaning services with great ease through customized programs designed to meet the needs of our customers. Whether daily or part-time in Dubai. Be for service For us, good work is not represented. We excel with high quality standards as our sole key parameter.
We want our clients to enjoy greater services at less hassle with our technical services company in Dubai, whether they are small businesses or big companies with multiple locations in Dubai. Here are the parameters which define us and make your search and booking easier:
Online Appointment
We make things easier for you. Our online portal is easy and allows you to book an appointment in mere seconds.
Certified Staff Cleaners
Our technical staff is certified, well trained, and professional. You will enjoy the comfort and quality of service.
Competitive Prices
We offer competitive charges then the market of Dubai. You will find better service and price at Technical Services company Dubai.
Dedicated Customer Support
Our customer support is available to cater to your needs 24/7. This means you can call and feel at home.
Technical Service Company value
"Technical Repairing Services Company " in Dubai, was formed 11 years ago. We share some of our experiences.
We will be committing to offer you maintenance, repair, and technical services. However, that will be transparent and delightful. "Best Technical Services" is providing preventative home maintenance, home appliances repair, electrical maintenance, masonry work, Plumbing services, AC maintenance services, carpentry, villa painting or painting services Dubai, building maintenance, swimming pool maintenance repair  and home décor services across Dubai.

Our staff is fully equipped & trained with a professional team, and well knowledge of handling the local atmosphere challenges.
Sandstorms in Dubai are common and very difficult to work during this hazard. Although, you can see "Technical Repairing Services" Company staff in the field.
Their safety is our priority. And that's why we have make sure, they have loaded with all safety equipment before going to field work. Technical Services Company, follow all the set rules by the local government and comply with the standard to satisfy their customers.
Novel Corona Virus (COVID-19) preventative
During these exceptional times safeguarding the welfare of our customers and employees is our top priority. And that involves adapting our way of working in some areas. We are doing everything possible to anticipate, prepare for and minimize any potential disruption.
The services we offer, covered into six major categories:
Why Choose Technical Service Company?
Walk through the reviews our clients have posted. There are reasons why they choose us…
I've used Technical Services because of their excellent quality of workmanship and their reliability is 100%. Staffs are fabulous and friendly. No job is too big or too small. Highly recommend them to all.
Technical Head
Lime tree café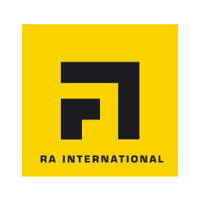 We hired them for Gypsum, Aluminum, Glass and fit out work for our office in Dubai. They are very professional and they deliver exactly what they committed for Appreciated 🙂
Manager
R.A International Dubai
They provide us Décor and Carpentry services for our office held in JBR beach. Best quality services i have ever get in Dubai. Team is friendly and cooperative, highly recommended to all.
Travel Agent
Mohsin Bin Waleed
The engineer was very well mannered and was a pleasure to talk to one of the best maintenance service provider in Dubai,UAE. Would recommend and will be using again. keep it the good work.
PR Manager
Sarah Mills
Our valued
Clients
We are very glad to introduce ourselves as the BEST repair, maintenance, and technical services company in Dubai. 11 years ago, we have grown to be a successful name for quality services. And our partners are proof of our work!