Quick Fix Same Day

Washing Machine

Repair Dubai
Technical Repairing Services is well know for washing machine repair in Dubai. If you are looking for washing machine repair in Dubai, then Technical Repairing Services is your best choice. Because, our motive is 100% Satisfaction Guarantee  to our customers. Our company is exists on ground, and holding a valid UAE license.
Hence, We are offering Washing Machine Repair in Dubai with 3 Month warranty.
Always use genuine parts if replacement is required, and we will make sure that, the same problem not occur again and this is makes us different from others.
we focus on quality not quantity.
Whether it's your Fully Automatic Washing Machines, Semi-Automatic Washing Machines, Top Loading Washing Machines, Front Loading Washing Machines, Compact Washing Machines, or a Combination Units that needs repair in Dubai.
You will find our experts changing your appliances from bad to the perfect machine. Therefore, we have a team of professionals. So, let us be your leading technical service provider in Dubai.
If same problem comes again then we are changing the parts OR Repair Washing Machine Free.
Coronavirus: How risky is it to use an external laundry during COVID-19?
Heat and detergents kill the virus, the only issue is how it's handled afterwards
Private laundry is Best option in order to spreading Novel Corona Virus COVID-19.
One of the leading newspaper in Dubai  gulfnews.com also endorse to avoid public laundries.
Expert said, commercial laundries may inactivates the Corona Virus COVID-19 while using detergents at a high temperature but the way of handling and involve number of hands till packaging is the real threat. Learn more 
Washing Machine

Repair in Dubai
When you need a new appliance installation, need maintenance or repair, you can find Technical Repairing Services at your assistance. Because, Our team of Washing Machine technicians are professionally capable for installing, maintaining, and repairing all types of Washing Machine repair in Dubai and if you are looking LG washing machine repair in Dubai then call our expert.
Some major brands of Washing Machine Repair in Dubai are listed below and you can search the following to reach us.
TEKA Washing Machine Repair Dubai
Ariston Washing Machine Repair Dubai
Bosch washing machine repair Dubai
Samsung Washing Machine Repair Dubai
Maytag Washing Machine Repair Dubai
Siemens Washing Machine Repair Dubai
Whirlpool washing machine repair Dubai
Zanussi Washing Machine Repair Dubai.
We understand that a washing machine is expensive and its maintenance can save your money usually. Technical Repairing Services is known for washing machine home service repair in Dubai. However, the same is the case for home service refrigerator repair, dishwasher repair and cooking range repair. Our professionals are always near to your location, access the problem and fix it on side.
We are the best in home appliance repair services in Dubai and from washing machine repair in Dubai to gas and electric burner repairing, fixing, and installation – our experience and knowledge is wide. Finally, Give us a CALL Today and talk to us for assistance.
If It Doesn't, We Fix It
We know your asset is very expensive and its need a care and you love it also, so call respective company's representative and get a free repair, if your washing Machine Repair in Dubai is under warranty.
If your Washing Machine warranty is void or expired already then call us. We will take care and repair more than on 10 to 15% discounted rate compare to company charges.
The reason of less charge's is doesn't mean that our technicians are less competitive or less knowledge. They have more experience and capable for all Brands of Washing Machine Repair in Dubai.
Let us Help
We have successfully repaired home appliances for more than 100,000 households in Dubai. Our professional, repair all brands of home appliances and come up with general experience of all these services. Therefore, Our engineers and experts are the best for home appliance repair services in Dubai.
We are ready to book your appointment and assist you 24/7. So, don't wait for the situation to get worse, get hold of your phone and contact Technical Repairing Services. We would be glad to help you!
Here are the home appliance repair and maintenance services we are providing:
– Washing machine repair, maintenance service, and fixing.
– Dishwasher repair, maintenance service, and fixing.
– Gas and electrical burner repair, maintenance service, and fixing.
– Electrical Maintenance Services, maintenance service, and fixing.
– All kind of home appliance repair, maintenance service, and fixing.
Technical Repairing Services, always happy to answer most frequently ask question.
let us make things right for you!
Question: lg Washing machine drum not moving/ lg washing machine motor not running?
Answer: It's drum butterfly has been broken.
Question: Washing machine not spinning and still water is in?
Answer: Check drain motor or drain line is blocked and some washing machine like Siemens they give error E5 on same problem.
Question: whirlpool 6th sense washing machine troubleshooting?
Answer: Will be post soon.
Question: Whirlpool Washing Machine error E5 or F6?
Answer: It's main motor problem or it's leaking bottom under sensor side or might be
it's sensor issues.
Question: Siemens front load automatic machine error E43?
Answer: either main motor is not working or pcb (motherboard) problem.
Question: LG Direct drive 6kg 6 MOTION automatic washing machine error PE?
Answer: either it's pcb problem or water level problem.
Question : LG Front Load , 7 Kg, 6 Motion Direct Drive Washing machine is taking water 2 to 5 minutes then drain the water and error comes all lights blinking ?
Answer : it's seems like the heater sensor or wiring issues.
Repairing time:
We can fix this problem at your home or if its need to take the washing machine to our work shop then same day will try to deliver with care after repair.
Question : LG/ Samsung washing machine won't take water.
Answer: Make sure the door is properly closed, check that water line are clear and the water supply is connected and functioning.
If all these things are in order and your washing machine still not taking water then call us, we are available for you 24/7.
Repairing time is 30 minutes at your doorstep.
Question :lg washing machine noise when draining.
Answer: You have to check the drain filter and make sure that's clear. A noisy washing machine may also indicate bearing problem try moving the drum by hand when washing machine is empty.
If you hear a rumbling noise or can feel 'play' in the drum, it's likely that, the bearing need to be change or drum butterfly.
Repairing time:
We will take the washing machine to our work shop and repair in one day.
Question: LG washing machine water is not draining.
Answer: This usually means there's a blockage in the drain line , or the pump has stop functioning.
Repairing time is an hour at your doorstep.
Question: LG / Samsung / Whirlpool / AEG / Siemens / Brandt Washing Machine the door won't open.
Answer: This is usually happen due to the water is not draining, broken door lock handle or Panel circuit board malfunctioning.
Repairing time is an hour at your home.
Why Choose Technical Repairing Services & Fixing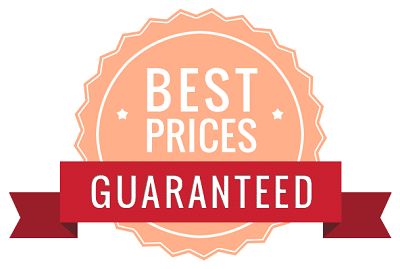 Best Price
We are providing home appliance repair & services in Dubai. Our prices are not only cheap with other companies in Dubai, but are reasonable and planned according to your comfort. Our customers are more important and as such we guarantee to provide you with a friendly and professional service from start to finish.
We are the one in Dubai who is giving 3 month warranty of parts replacement.
In case same problem come again in your appli then we will immediately replace the faulty part free of cost.
Technical Repairing Services believe to build the relation with their customers and proud to serve you better!
That's why we claim no one can give you the Best Price except Technical Repairing Services.
Same Day Service
We understand your needs. We understand how a day without your home appliances can be in Dubai.
So, We offering our services in all areas of Dubai and our maximum try to repair and service the washing machine at customer doorstep.
Sometime its very difficult to repair a Washing Machine on site so, we take it the appliance very carefully with your approval and fix it at workshop. Although, its time taking job but we make possible to deliver the Washing Machine in same day with care.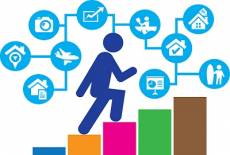 Experienced Professionals
Our highly experienced team is our confidence. This promises us for fulfill all your simple to complex requirements in order to cover all your home appliance repair and maintenance service. Moreover, Washing machine repair, dishwasher repair and service, dryers, electric burner, and all home appliance issue have been our longest standing services and have delivered perfect results through customer satisfaction and awareness.
Customer Reviews About Technical Repairing Services.

I have contacted 5-7 companies for My electrical and AC emergency situation, these guys came in around 40mins later, the job was done in about half an hour. Very reliable, hassle free professional company with good value. Highly Recommended!!! 👍👍👍
Brian Victorino
Responsive, quick, and professional. I recommend them.
Dr. Mohammad Ali

Will definitely recommend their services. Always on time and very professional.
Pieter Beyer

Any time I have had to call Amir and the guys at technical repairing services they always respond and come immediately to sort out my problem. I would recommend them for any maintenance jobs needing done around the home.
Robbie McAllister

Very Professional, Quick response & reasonable prices... would recommend Amir and his team for any repair/maintenance work. Thanks
Rami Saba

Highly recommended, few people who work with sincerity and honesty, Amir is one of them, good communication skills where he discussed the issue with me and advised accordingly, not to mention that he fixed my electric cooker key knob free of charge which is very rare in dubai, along with my washing machine where he charged a reasonable price, keep up the good work team.
Abou Youssef

Amir is quick to respond whenever I message him with issues. He efficiently deals with the repair and goes beyond what is expected to get the repair done quickly.
Cassie

Very professional and efficient people, reasonable pricing. They went an extra mile to do my repairs and found solutions to all the issues I had...I am Very happy and I recommend their services.
ghizlane benkirane

at my place in 30mn from the request, dishwasher repaired and delivered the next day! highly recommend.
Samantha Hayes
Very good and professional team , properly investigated our pool issue and fixed it.
Nafeesa Murtaza