Best AC Repair, Maintenance, and Installation Services Dubai
Technical Repairing Services offer a complete range of AC Repair Maintenance service and Air Conditioner maintenance services including Air Conditioning installation.
We provide service for all brands, so no matter what kind of air conditioner (AC) you have, from split units to the top-of-the-line central air conditioning system, our technical experts will be able to identify, cater, and fix all possible issues.
Technical Repairing Services provides an extensive range of AC Repair and Maintenance Service that promotes clean and more comfortable environments, and we are providing the services in offices, restaurants, warehouses, clinics, hospitals, and industrial units.
Our motive is to help our community to stop the CORONA virus spreading and company is offering FREE COVID-19 sanitization on each AC service unit without any extra charges.
Planning Your AC Maintenance Service
Technical Repairing Services is all about your satisfaction. Our professionally trained technicians will listen carefully to your requirements and design the plan of your air conditioning system as per your needs.
Once decided, then team of skilled and experienced technicians will provide an efficient and reliable AC maintenance service, AC installation service, or AC cleaning service which guarantees your 100% satisfaction and will continue to help you enjoy the benefits of a climate-controlled environment.
However, it is important to understand that you should not try to clean or service your air conditioning unit on your own. An experienced trained technician can provide this service properly without risk to your HVAC system.
Once you interact with our technicians, you'll know why we are among the top AC maintenance companies in Dubai. Also, why we continue to hold the reputation in the last 20 years.
Your unit will be inspected by our AC technician and he will perform certain action as listed below.
The filters will be changed.
The inside debris will be cleared.
Check the gas level and make sure it's up to the mark.
Sanitize the cooling unit.
These all are the process of making Air conditioner unit free from bacteria or other living microorganisms. And if any other service is required you will be informed.
If It Doesn't, We Fix It
Allow your Home to Breathe
AC upkeep or Air conditioner repair in Dubai is along the same lines as maintenance on a vehicle. Time to time check and a routine AC maintenance and repair services with Technical Repairing Service ensures that your Air Conditioner performs at a higher level, and will actually save your money and time.
We makes sure that you enjoy more saving while scheduling the AC service prior. Hence, you benefit from the long-term relationship with us. And what's better than being comfortable while saving money, and Yes then Call Us Now.
We provide the following Air Conditioning services
- AC maintenance service
- Air Conditioner repair service
- Air Conditioner Installation service
- Split AC Servicing
- Central AC Ducting
- AC Duct Cleaning
- AC Filter Cleaning
Let US maintain, repair, install, and clean your duct and HVAC systems – so you can breathe better!
Why Choose Technical Repairing AC Maintenance Service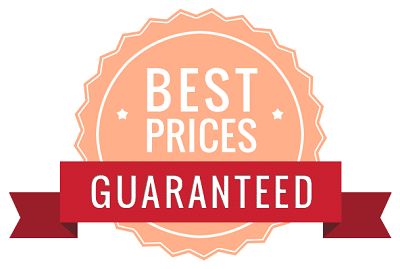 Best Price
We provide the best AC Maintenance, AC Servicing, AC Installation, and AC repair services in Dubai, Sharjah & Ajman. Our prices are not only competitive with other companies in UAE, but are affordable and planned according to your comfort. Our customers are our biggest priority and as such we guarantee to provide you with a friendly and professional service from start to finish.
Same Day Service
We understand your needs. We understand how a day without the HVAC system can be in UAE, where adjusting with the outside temperature can be unbearable. Thus, we provide lighting fast services for all your air conditioning needs and become available to your 'Same Day Service Call'. It is our utmost priority to make sure your requirements are met as soon as possible. Technical Repairing emergency maintenance/repair/installation services are exhibitions of our commitment towards you.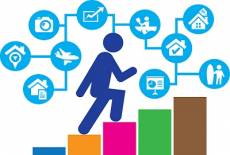 Experienced Professionals
Our highly experienced team is our confidence. This assures us for meeting all your simple to complex requirements and to cover all your AC maintenance requirements professionally. AC Maintenance Dubai, AC Repair, AC installation, and AC cleaning services has been our longest standing services and have delivered impeccable results through customer reliability and responsiveness.
Customer Reviews About Technical Repairing Services.

I have contacted 5-7 companies for My electrical and AC emergency situation, these guys came in around 40mins later, the job was done in about half an hour. Very reliable, hassle free professional company with good value. Highly Recommended!!! 👍👍👍
Brian Victorino
Responsive, quick, and professional. I recommend them.
Dr. Mohammad Ali

Will definitely recommend their services. Always on time and very professional.
Pieter Beyer

Any time I have had to call Amir and the guys at technical repairing services they always respond and come immediately to sort out my problem. I would recommend them for any maintenance jobs needing done around the home.
Robbie McAllister

Very Professional, Quick response & reasonable prices... would recommend Amir and his team for any repair/maintenance work. Thanks
Rami Saba

Highly recommended, few people who work with sincerity and honesty, Amir is one of them, good communication skills where he discussed the issue with me and advised accordingly, not to mention that he fixed my electric cooker key knob free of charge which is very rare in dubai, along with my washing machine where he charged a reasonable price, keep up the good work team.
Abou Youssef

Amir is quick to respond whenever I message him with issues. He efficiently deals with the repair and goes beyond what is expected to get the repair done quickly.
Cassie

Very professional and efficient people, reasonable pricing. They went an extra mile to do my repairs and found solutions to all the issues I had...I am Very happy and I recommend their services.
ghizlane benkirane

at my place in 30mn from the request, dishwasher repaired and delivered the next day! highly recommend.
Samantha Hayes
Very good and professional team , properly investigated our pool issue and fixed it.
Nafeesa Murtaza