What We Do
Our Best Services
Our certified and experienced technicians will be on time, clean, experienced and qualified to determine what your Emergency Services need. You will know what you are being charged before we start any repairs and we will not sell you something you don't need.
We guarantee you that our professionals will perform excellent work, and give you our quality promise.
If It Doesn't, We Fix It
Allow your Home to Breathe
What They Say About Us
Testimonials
People around the UAE shared their thoughts for our high-end professional services. Here are some of the most amazing and inspiring experiences they have had from us.
I've used Seven Star Technical Services LLC because of their excellent quality of workmanship and their reliability is 100%. Staff are fabulous and friendly. No job is too big or too small. Highly recommend them to all.
Technical Head
Lime tree café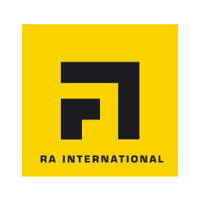 We hired them for Gypsum, Aluminum, Glass and fit out work for our office in Dubai, UAE. They are very professional and they deliver exactly what they committed for. Appreciated 🙂
Manager
R.A International Dubai
They provide us Décor and Carpentry services for our office held in JBR beach. Best quality services i have ever get in Dubai. Team is friendly and cooperative, highly recommended to all.
Travel Agent
Mohsin Bin Waleed
The engineer was very well mannered and was a pleasure to talk to one of the best maintenance service provider in Dubai,UAE. Would recommend and will be using again. keep it the good work.
PR Manager
Sarah Mills