Whether it's your Dishwasher, fridge, washing machine, Dryer, microwave, or a gas oven that needs repair in Dubai, you will find our experts changing your appliances from bad to the perfect machine. Therefore, we have a team of professionals. So, let us be your leading technical service provider for dishwasher repair Dubai.
Dishwasher Repair in Dubai
When you need a new appliance installation, need maintenance or Dishwasher repair in Dubai, you can find Technical Repairing Service at your assistance. Because, Our team of technicians are professionally capable for installing, maintaining, and repairing all types of appliances.
As listed below.
Cooker
Electric heater
Boiler
Dryer
Refrigerator Fridge
Dishwasher
Ovens
Hobs
In result, your home or kitchen appliances will be installed, up and running, and will be in great order in no time. Our professionals team are fully trained in all field. Specifically in appliances repair and services. Our years long service in technical home service, dishwasher repair, maintenance, and installation in Dubai is a proof for itself. In short, a single call or WhatsApp  from you will get our experts on drive and your job will be completed on side.
If It Doesn't, We Fix It
Allow your Home to Breathe
We understand that a Dishwasher is expensive and its maintenance can save your money usually. Technical Repairing Services is known for Dishwasher repair in Dubai. However, the same is the case for home service refrigerator repair, dishwasher maintenance repair and cooking range repair. Our professionals are always near to your location, access the problem and fix it on side.
We are the best in home appliance repair services in Dubai and from Dishwasher repair in Dubai to gas and electric burner repairing, fixing, and installation – our experience and knowledge is wide. Finally, Give us a CALL Today and talk to us for assistance.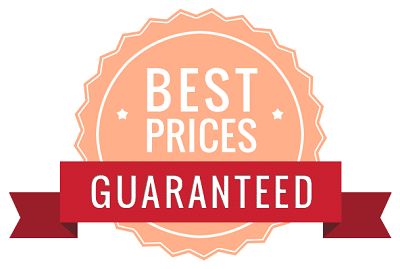 Best Price
We are providing home appliance repair & services in Dubai. Our prices are not only cheap with other companies in Dubai, but are reasonable and planned according to your comfort. Our customers are more important and as such we guarantee to provide you with a friendly and professional service from start to finish.
Same Day Service
We understand your needs. We understand how a day without your home appliances can be in Dubai. So, We offer our services in all areas of Dubai. Dubai Marina, Downtown Dubai, Al Quoz, Burj Al Arab, Dubai Internet City, Palm Jumeirah, Jumeirah Heights, jumeirah village circle, jumeirah beach, umm suqeim, Dubai Sport city, Dubai motor city, Al Barsha, Dubai Media City, Serena villas dubai, Al Reem Villas, Layan Community, Waha Community -Dubai, Al reem in al Qudra dubai and Umm Al Sheif St – Dubai.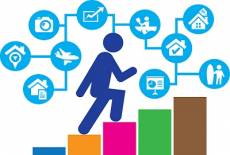 Experienced Professionals
Our highly experienced team is our confidence. This promises us for fulfill all your simple to complex requirements in order to cover all your home appliance repair and maintenance service. Moreover, Washing machine repair, dishwasher repair and service, dryers, electric burner, and all home appliance issue have been our longest standing services and have delivered perfect results through customer satisfaction and awareness.
Customer Reviews About Technical Repairing Services.

I have contacted 5-7 companies for My electrical and AC emergency situation, these guys came in around 40mins later, the job was done in about half an hour. Very reliable, hassle free professional company with good value. Highly Recommended!!! 👍👍👍
Brian Victorino
Responsive, quick, and professional. I recommend them.
Dr. Mohammad Ali

Will definitely recommend their services. Always on time and very professional.
Pieter Beyer

Any time I have had to call Amir and the guys at technical repairing services they always respond and come immediately to sort out my problem. I would recommend them for any maintenance jobs needing done around the home.
Robbie McAllister

Very Professional, Quick response & reasonable prices... would recommend Amir and his team for any repair/maintenance work. Thanks
Rami Saba

Highly recommended, few people who work with sincerity and honesty, Amir is one of them, good communication skills where he discussed the issue with me and advised accordingly, not to mention that he fixed my electric cooker key knob free of charge which is very rare in dubai, along with my washing machine where he charged a reasonable price, keep up the good work team.
Abou Youssef

Amir is quick to respond whenever I message him with issues. He efficiently deals with the repair and goes beyond what is expected to get the repair done quickly.
Cassie

Very professional and efficient people, reasonable pricing. They went an extra mile to do my repairs and found solutions to all the issues I had...I am Very happy and I recommend their services.
ghizlane benkirane

at my place in 30mn from the request, dishwasher repaired and delivered the next day! highly recommend.
Samantha Hayes
Very good and professional team , properly investigated our pool issue and fixed it.
Nafeesa Murtaza