Fridge

Repair in Dubai
If you are looking for fridge repair Dubai or fridge technician near me, then you have reach to right place. Where you can get an affordable fridge repairing solution on all these possible problems.
Water Leakage from the Fridge>
Freezing of food Problems in Refrigerator
Light not working
Noisy refrigerator
Problems in Refrigerator – Fridge not Defrosting
Fridge not cooling
Fridge compressor is not running
The above listed problems can occur any time because we are living in machine world. Sometime machine needs rest if service is not schedule on time. For those small issues or any other problem, nothing to worry. Only call our fridge technician in Dubai. They will help you out.
Our fridge Technician team is competent, professional, and well known in Dubai market.
Before starting the booking, we propose you to view our google profile and get an idea about our past services and customer's rating.
You will be confident while booking our services and you will definitely call us with confidence.
Because we realize that your appliances are expensive, and it can be a big problem if repair by amateur.
So, don't compromise on professional service because it can be a big problem from small.
Fridge

Technician Near Me
Sometimes you are hurry and worry to find the fridge technician near me immediately. In that case you might have engaged yourself with nonprofessional guy and get in big problem.
Nothing to worry because the technical repairing services are providing their service in all over Dubai
. our technician are away on a call.
Annual Service Contact
Avoid to any surprise and sign a service contract agreement, we are offering Annual Maintenance Contract (AMC) for domestics and commercial use appliances. like Fridge, Refrigerator, AC, Washing Machine, Dryer, swimming pool repair & cleaning service or any large home appliances.
The AMC is fully customized according to the customer needs and our fridge repairing charges are affordable for all.
Technical Repairing Services offering attractive package because to save the repairing cost and keep running your
Fridge, Refrigerator, or freezer in hot summer in Dubai.
Finally, give us a CALL Today and talk to us for assistance.
Question: How much does it cost for a fridge repair?
Answer: Fridge Repair Cost in Dubai:
The average fridge repair costs AED200 to AED350. Domestic customer might pay as low as AED150, but some repairs would cost up to AED3,000. Charges depend on what needs to repair and where you are living in Dubai. We will suggest you give a call to our fridge technician and get an idea.
Question: How much the cost to fix a Fridge or freezer that isn't cooling?
Answer: cost to fix a Fridge or freezer:
Some repairs that are generally usable that cleaning a dirty coil, open the drainpipe or change faulty parts like thermostat. A fridge that will not stay cold because of a device that regulates temperature when it reaches a certain point. or a dirty coil. The cost of these problems is around AED200 to AED300 and finish with an hour.
Question: What is wrong with fridge not cooling?
Answer: fridge not cooling
Most of the time you have shifted to your new home and forget to plug in the fridge switch ON. If the fridge switch is on then, make sure back of the freezer compartment isn't blocked by the boxes of ice cream or veg.
Why Choose Technical Repairing Services & Fixing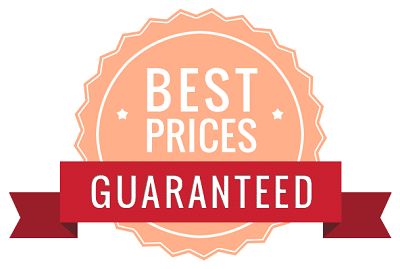 Best Price
We Technical Repairing Services are providing all major appliance repair & services in Dubai. Our charges are always reasonable if you compare with other companies in Dubai. Our customers are more important and as such we guarantee to provide you with a friendly and professional service from start to finish.
Technical Repairing Services who are the one giving 6-month warranty in case any part replaced.
If again same problem occurred in your fridge, freezer, or any cooling appliances then we'll replace the faulty part free of cost and only the labor charge.
We trust to build the relation with our customers and always try to serve you better!
That's why we guaranty you that no one can give you the Best Price except Technical Repairing Services.
Same Day Service
We understand your needs and we understand how a day without your Fridge, Freezer or home appliances can be in Dubai.
So, we are offering our services in all areas of Dubai and our maximum try to repair and service the Fridge at customer doorstep.
Most of the customer looking a Same day service for Fridge repair in Dubai, and
sometimes it's very difficult to repair a Fridge on site so, we take it very carefully with your approval and fix it at workshop. Although, its time taking job, but we make possible to deliver the Fridge in same day with care.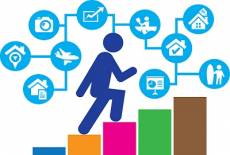 Experienced Professionals
Our highly professional team is our confidence. This promises us for fulfill all your simple to complex requirements in to cover all fridge & freezer repair and maintenance service. Moreover, Fridge and Freezer Repair and all type of major home appliances issue have been our longest standing services and have delivered perfect results through customer satisfaction and awareness.
Customer Reviews About Technical Repairing Services.

I have contacted 5-7 companies for My electrical and AC emergency situation, these guys came in around 40mins later, the job was done in about half an hour. Very reliable, hassle free professional company with good value. Highly Recommended!!! 👍👍👍
Brian Victorino
Responsive, quick, and professional. I recommend them.
Dr. Mohammad Ali

Will definitely recommend their services. Always on time and very professional.
Pieter Beyer

Any time I have had to call Amir and the guys at technical repairing services they always respond and come immediately to sort out my problem. I would recommend them for any maintenance jobs needing done around the home.
Robbie McAllister

Very Professional, Quick response & reasonable prices... would recommend Amir and his team for any repair/maintenance work. Thanks
Rami Saba

Highly recommended, few people who work with sincerity and honesty, Amir is one of them, good communication skills where he discussed the issue with me and advised accordingly, not to mention that he fixed my electric cooker key knob free of charge which is very rare in dubai, along with my washing machine where he charged a reasonable price, keep up the good work team.
Abou Youssef

Amir is quick to respond whenever I message him with issues. He efficiently deals with the repair and goes beyond what is expected to get the repair done quickly.
Cassie

Very professional and efficient people, reasonable pricing. They went an extra mile to do my repairs and found solutions to all the issues I had...I am Very happy and I recommend their services.
ghizlane benkirane

at my place in 30mn from the request, dishwasher repaired and delivered the next day! highly recommend.
Samantha Hayes
Very good and professional team , properly investigated our pool issue and fixed it.
Nafeesa Murtaza