Your Home Electrical Maintenance Needs US!
From minor electrical socket changes to fixing and resolving major issues like complete electrical breakdown, you will find us professionally troubleshooting the matter in no time. Trust  Technical Repairing Services is matching all your electrical needs; providing electrical installations, electrical repairs, and upgrades. We have expertise in dealing with all problems.
Planning Your Scheme
Life can simply be unimaginable without electricity these days and you need everything to work – in the best possible way. Your electric stuff, bulbs, plug points, geysers, fuse points, and namely everything. Seven Star Technical Services have registered electricians to provide you easy and fast solutions.
Our Electrical Maintenance service is a solution to all your electrical concerns, undertaken by qualified professionals. When you Contact US for your needs, you receive assistance form our trained and professional staff who understand your concerns and plan the solution accordingly.
Since electrical work can be extremely dangerous and should only be taken by Seven Star technicians, you will have your problem identified over the phone call, and upon arriving, the job will be taken care off.
Whether it is a socket that needs replacing, or new lighting to be installed, our expert technicians will be happy to help you and provide you with quality electrical services at the spot.
If It Doesn't, We Fix It
Allow your Home to Breathe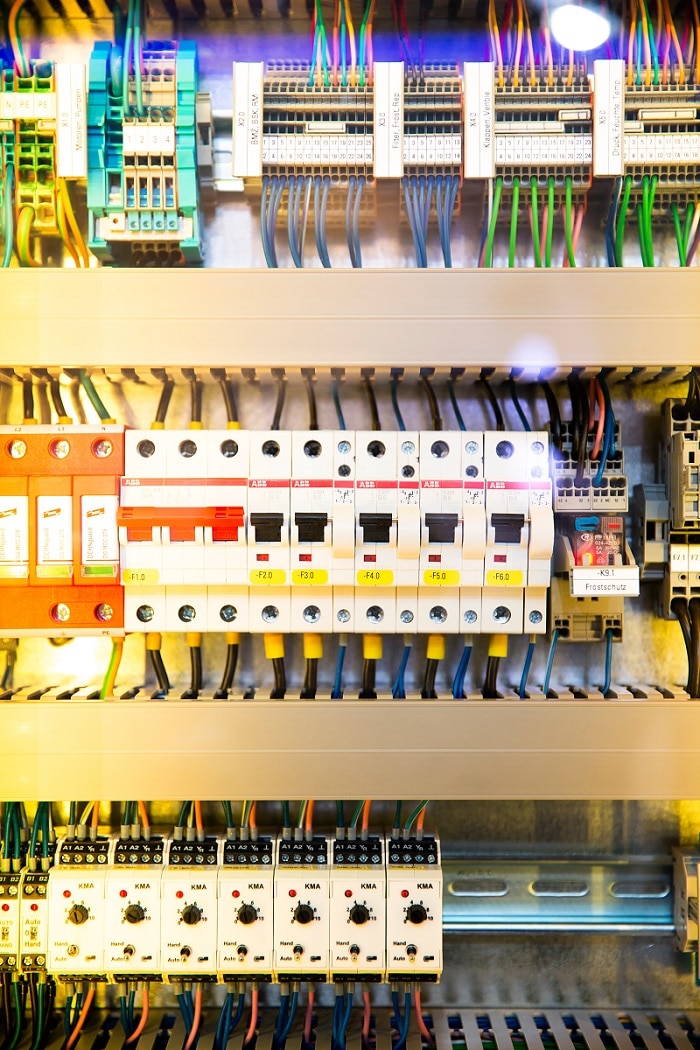 Let US Help
Our Electrical Maintenance Company in Dubai provides best electrical services in UAE and our engineering teams are the best amongst the other technicians available in the companies around. With the most maintained satisfied records, we stand to be the most experienced in the UAE and routinely perform preventative and reactive maintenance to systems in thousands of homes each week.
We understand common problems that can affect your Electrical systems better than others. This help us maintain a strong professional relationship with our customers who believe and rely on us for their commercial matters. With a range of other great services, Seven Star Technical Service provides the following Electrical Maintenance services:
-Defective light fittings
-Damaged or burnt out power sockets
-Dirty electric panels and distribution boards
-Loose electrical connections
-Overheating wires and burnt cable insulation
-Corroded wires or cables
-Short circuits or incorrectly wired earth leakage
-Imbalanced power circuits
-Abnormal sounds in light fittings
We Rectify and Fix – Almost Everything!
Why Choose Seven Star Electrical Maintenance Service
Best Price
We provide the best Electrical maintenance services in Dubai, Sharjah & Ajman. Our prices are not only competitive with other companies in UAE, but are affordable and planned according to your comfort. Our customers are our biggest priority and as such we guarantee to provide you with a friendly and professional service from start to finish.
Same Day Service
We understand your needs. We understand how a day without the electricity can be in UAE, where adjusting with the outside temperature can be unbearable. Thus, we provide lighting fast services for all your electrical maintenance needs and become available to your 'Same Day Service Call'. It is our outmost priority to make sure your requirements are met as soon as possible. Seven Star emergency electrical maintenance services are exhibitions of our commitment towards you.
Experienced Professionals
Our highly experienced team is our confidence. This assures us for meeting all your simple to complex requirements and to cover all your electrical maintenance requirements professionally. Sockets, bulbs, wires & cables, and all electrical issues have been our longest standing services and have delivered impeccable results through customer reliability and responsiveness.